At The ALS Association Rocky Mountain Chapter, we realize that ALS affects the entire family. When children are involved, we want them to know that they are thought of during this difficult time. Available are age appropriate books and children's bags designed with developmental ages in mind.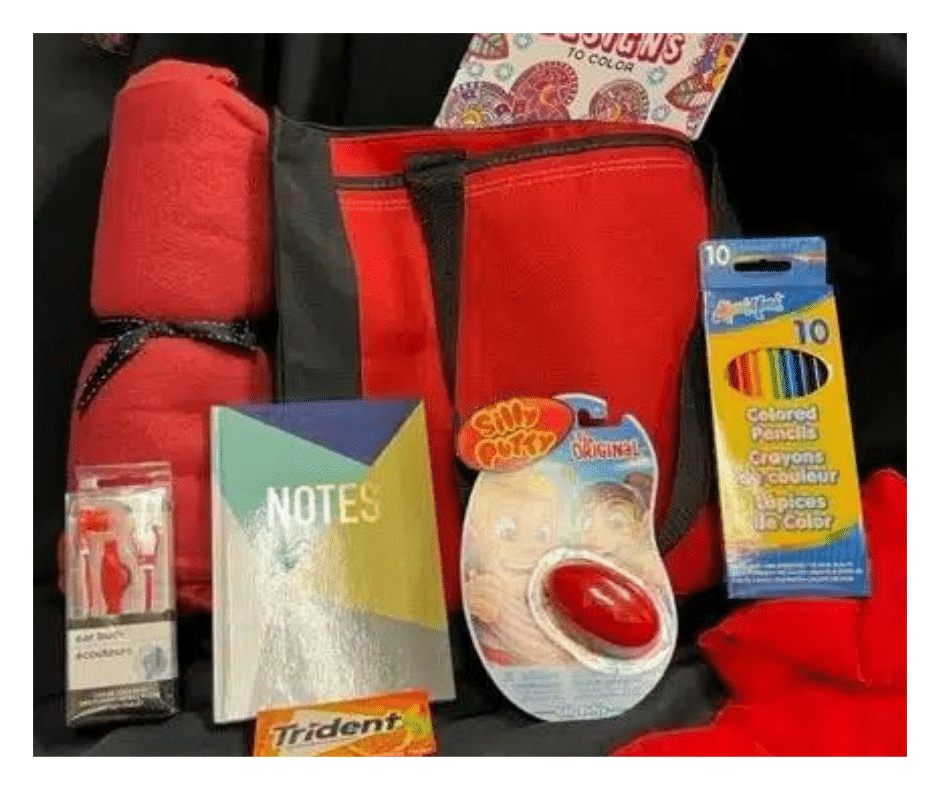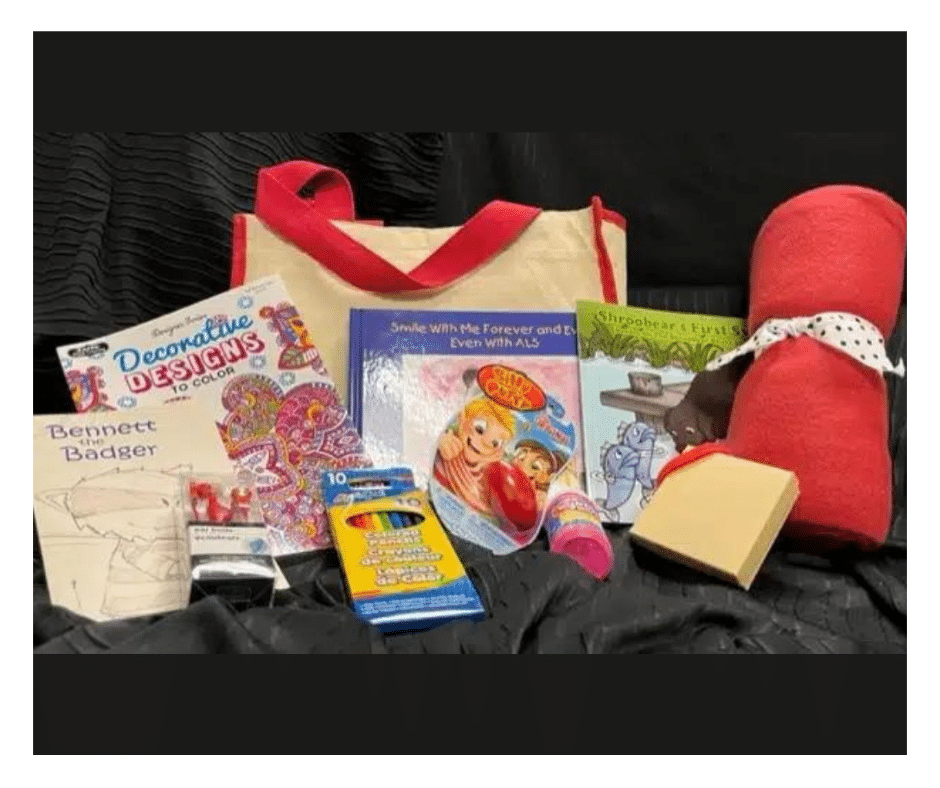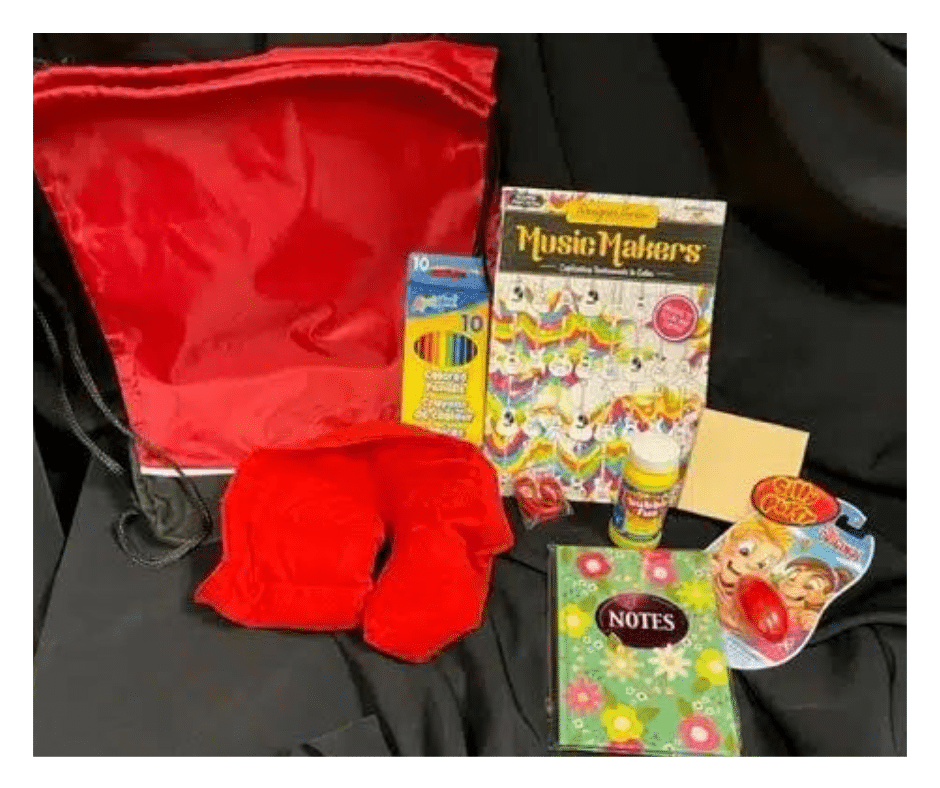 Coloring Book & Colored Pencils
Did you know that when you color, your brain relaxes?
Gather up all of those emotion and blow them out into the bubbles. As the bubbles float away, let those feelings float away too! 
Kids can feel comforted and safe when they snuggle up with their blanket. 
A way to feel comforted and relaxed, with soothing warmth. 
Writing worries on paper and put them in the box to let them go. Parents & child can go through the notes in the box when they are ready. 
Playing with putty can create an overall sense of physiological well-being, be an excellent anger management tool, relaxer, and stress reliever. 
Journaling or drawing can be a great outlet for processing emotions and increase self-awareness. 
The simple act of chewing gum can release tension, stress, and help clear your mind. 
Bennett the Badger
Shroobear's First Swim 
Smile with Me Forever
Additional Resources
Hope Loves Company: The only nonprofit in the U.S. dedicated to providing emotional and educational support to children and young adults who have or had a loved one battling Amyotrophic Lateral Sclerosis (ALS) or Lou Gehrig's disease.
Contact us at for additional resources related to youth and ALS, including books, online resources, counseling referrals or general information. We recognize that the journey of ALS is a challenging one, and we strive to support the entire family living with ALS.